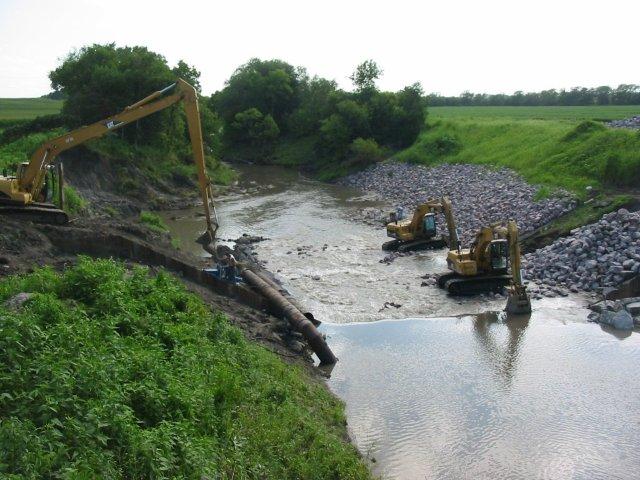 Empire Construction and Trenching has a long history of performing work to reduce erosion and protect the environment in Southwest Iowa.
Our deep experience in conservation work is available should you need to manage floodwaters, build or repair levies, install Water Level Control Structures, or simply reroute your creek on your property.
Whatever your conservation construction needs happen to be, it's a good bet that Empire Construction has dealt with your problem before.